Use the 5 Curriculums of Imagine Self to…
Find Yourself – The Maps
What are you looking for? Where are you looking? An inner quest, the 5 curriculums provide the archetypal maps to guide you through the complex realities of your humanity to the treasure of your individuality.
Know Yourself – The Mirrors
What makes you unique? What is your singular purpose? What challenges you? What comforts you? As inner mirrors, the 5 curriculums reflect crystalizing and organizing images for seeing and understanding your core self.
Become Yourself – The Methods
What seeds of new expression are ready to germinate? What deep truth seeks its voice? What courageous leap wants to be taken? What special gift waits to be given? What weight needs to be lifted? The 5 curriculums present methods for evolving into the full expression of yourself.
The Five Curriculums
Wake up to freedom & love within the I – the groundwork for imagining yourself …
Discover the IMAGINE SELF programs here.
Fulfill your destiny through the yearly cycle of the seasons of the soul…
Discover the INNER YEAR programs here.
Birth a new wonder and a new wisdom during the Twelve Holy Nights of the Year…
Discover the INNER CHRISTMAS messages here.
Explore the lessons living in your biography and your biology…
Discover the INNER LIFE programs here.
Celebrate the brilliance of the human spirit in the weekly radio show…
Listen to the INNER SUNDAY programs here.
Meet Lynn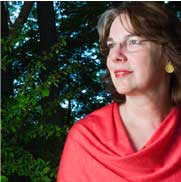 Self-knowledge heals, liberates and empowers – spiritually and practically.
I believe passionately in self-knowledge and so I write, teach, speak, and mentor about the ways we can come to imagine ourselves courageously and compassionately. Through my work I share the creative archetypes of being human (inspired by Rudolf Steiner, for the most part) and then I ask questions that reveal how the archetype shows up and evolves in your wildly fabulous, often perplexing, individuality.
I think life is dull and restless if we don't put our hearts into our own inner development – the gentle goal of becoming something better – more fully human, more fully self – seeking truth, beauty, goodness – learning the hard and amazing lessons of our lives. This is not about becoming perfect or finding bliss – that would be equally dull and restless. I feel it is more about carving the angel out of the stone until it can fly in freedom. (Thank you, Michelangelo!).
I design and teach programs to nurture and cultivate self-knowledge, love for others, devotion to the world and to the future.
Imagine Self is my work this lifetime and like all other fools I am willing to tread this destiny path and thank God for the inspiring companions (visible and invisible) who guide me, keep me company, encourage my becoming, and pull me out of the ditches of despair when I lose my balance.
You have very, very important things to do. My joy lives in the reality that I get to support you in awakening to that part of you that imagines your very special deeds in the world and says confidently "I am!"
Don't look for initials after my name qualifying my expertise. The only qualifications or credentials that mean anything to me and, hopefully, to you, are found in the hearts of my friends. If something I write or say rings true in your heart, my dear friend, why would you need me to have a PhD? Of course, if a university offered a degree in the art of being human and becoming I, I might have taken it.
Thomas Merton's confessor, Father Matthew Kelty, spoke of his role as a supporter of others: "…preferring to enable others to become purer images of themselves…" In all I do I seek to become a purer image of myself. The five curriculums of Imagine Self are my way of enabling you to do the same.

If you want the long brief version of my life, and a picture of the out of the box training I've gone through, because you are curious or interested, go here.
If you want to know about Rudolf Steiner and Anthroposophy, go here.
Is This You?
If you have read this far, you probably had an immediate intuition when you landed on this webpage that you wanted to spend time here and discover what Imagine Self offers you that's different, meaningful, and actually worth your attention.
You want to heal, liberate and empower your inner life. You take this seriously and are willing to work at it.
All the Imagine Self programs require the following from you:
~ serious and creative thinking (are you ready for imagining a "wiki of you," the constant, deeply thoughtful editing and rewriting of your soul's truth),
~ courageous and open feeling (compassion and objectivity are not for emotional wimps or sentimental storytellers as you will dive directly into the deepest waters of your soul) and
~ devoted and unselfish commitment to your inner development (its the training for your inner triathalon – find yourself, know yourself, become yourself).
You have sought and practiced a number of paths of spiritual and personal development. You've found great value in them, yet you keep looking. You want a wisdom that links them all together. There are so many practices and programs that are brilliant and transformative, nurturing and centering, offering links to the divine, to yourself and to the world. Imagine Self connects you to the fundamental frameworks of being human and becoming I, giving you the possibility of integrating your other work with a lasting and illuminating wisdom.
What Others Say
I want you to know, this day, that your words have blessed and continue to bless me with their power and their wisdom.
Rev. Kristi Denham, Pastor
Congregational Church of Belmont – UCC

Lynn Jericho's inner Lent sessions have prodded me to connect in a meaningful way to the season, the earth, and the story. Lynn has an amazing capacity to sit and listen for awhile and then suddenly take hold of all that has been said and connect the dots for all who are listening.
Mindy Mount

I love your writing style, I love your keen observations about us humans and our interactions with others and our own selves.
Sharon Stanberry Rosshirt

Thank you Lynn, the teleseminar was beyond words for me.  It was profound, so very timely, and shook me to my very core with the new information and the shaking is what I needed and had been seeking….so it was very good.
Johanna, NC