Inner Mother
Inner Father
The Eight Healing Gestures of Self-Parenting
a
Wisdom

Imaginations

course

What is your relationship to
your inner life & your presence in the world?
do you face doubts about yourself being able to calmly manage and nurture your inner sense of self or confidently show up in the world with your gifts and goodness?
do you wonder about how you go about expanding your self-awareness and developing your ability to remain centered and positive?
do you struggle to have clear goals and make purposeful choices?
do find it overwhelming, even paralyzing, to recognize and meet your practical needs, emotional needs, spiritual needs?
do you find yourself distracted or sabotaging your intentions?
do you neglect or abandon your inner life or your passions & life purpose?
do you feel you have amazing potential, yet you fail to manifest it?
I respond YES!!! to each of these questions everyday. 
For years, these questions drove me nuts! Made me miserable! I was always running from them: I read so many books, took so many courses, prayed, meditated, got depressed, got manic, journaled, watched a lot of TV, cooked lots of good comfort food, and pretended to not have doubts, fears, confusion or questions.  
Then a few years ago, my relationship to these questions changed. I stopped being angry about them. They became inspirations.
First, I began to distinguish my inner life from my life in the world. It was this time of year, the parenting season between Mother's Day and Father's Day. I realized that my inner life questions needed me to self-mother and my life in the world needed me to self-father.
I devoted my attention to discerning the maternal gestures that I needed to awaken to support and cultivate my inner life, and the paternal gestures I needed to take my stand in the world.  I began to develop the ability to self-parent myself everyday.
When I was pregnant with my first child, I had been deeply moved by a quote I found in a parenting book.  It was something like...
The mother's job is to hold the child close to give her a sense of self and the father's job is to take the child to the top of the hill and show her the world.
Everyday I am finding this quote living in my soul as I parent myself. Everyday I give birth and nurture my inner sense of self and step into the world with my gifts. 
I want to share with you the eight gestures of self-parenting. If you ask yourself what self-parenting you need when you meet the questions I listed above, you can refer to these eight gestures...they will hold you close and take you to the top of your hill. 
I also want you to register for this course, which strengthen your capacities to awaken, sustain, and evolve your self-parenting gestures, resolve your personal challenges and fulfill your needs to feel inwardly whole and become wholly expressed in the world everyday.
You will know your inner authority and stand in the world authentically.
Nurture an extraordinary sense of self with
The Four Great Gestures of Inner Mothering 
self-holding: the gesture of embracing who you are just as you are in just the right way to feel contained and supported.
self-handling: the gesture of self-care: attentive, sufficient, creative, appropriate.
self-object presenting: the gesture of introducing and engaging new ideas, new feelings, new behaviors in the right way at the right time...just what you need for the next step in being and becoming you.
self-reverie: the gesture of de-dramatizing and establishing equanimity in your reactions and responses to all the challenges life brings to your sense of self.
Establish an extraordinary presence of self in the world with 
The Four Great Gestures of Inner Fathering
self-protecting: the gesture of designing, declaring, and securing safety for your physical, emotional, creative, and spiritual presence in the world.
self-providing: the gesture of defining, articulating, and meeting your needs to support your well-being as you develop and offer your gifts and goodness to the world.
self-directing: the gesture of setting clear goals, designing and following an effective strategy for manifesting in the world what lives in you and only you.
self-naming: the gesture of recognizing and celebrating your exquisite, powerful and essential active presence in the world
Inner Mother Inner Father is a training in these eight gestures of self-parenting. It begins with looking at the past and your needs for self-parenting centers on the gestures and the shadows of self-parenting and closes with a process for practicing these gestures as your life unfolds and explores the presence and possibility of the inner adult. You will find the maps, mirrors and methods for becoming your own inner mother and your own inner father.
Do you know when you need inner holding?
Do you know how to inwardly hold yourself?
Inner holding is one of the four key self-mothering gestures. If no one held you sufficiently, met your need to be held as a child, or held you too much or too tightly, it is unlikely that you know how to hold yourself now. In fact, you may even deny that there are moments when you need this inner holding or you may resist or avoid self-containment. You may depend on others to hold you like a mother.  Or you may avoid or bristle when another adult seeks to hold or contain you.
One aspect of a healthy adulthood arises from the maternal mysteries of holding.  Our biographical images of being held have much to do with feeling good about ourselves and our place in the world.
Don't imagine that inner holding is as simple as holding an infant or a young child in your arms. Far from it.  Holding your distractions with your thoughts is subtle and takes wisdom.  Holding your anxiety with your courage takes compassion. Inner Mother Inner Father will teach you to discern what part of you needs to be held and how to hold it.
Do you know when & how to protect yourself?
Protecting yourself as you engage the world is one of the four key self-fathering gestures. Were you in chronic danger with no sense that a parent was keeping you safe or were you overprotected and not supported in taking healthy risks? Without a knowledge of mysteries of self-protecting, your presence in the world can be overwhelming, threatening, or weak. Too much or not enough self-protection can trap us in the polarities of victim behavior or perpetrator behavior. 
A self-aware perspective on danger and a clear sense of your capacity to protect yourself leads to confidence, courage, and inner strength.  Yet, it is not as simple as it sounds as it is not about protecting a child. Often you are protecting one part of yourself from another part of yourself. You may need to protect a dream from a memory or your health or finances from your compulsions. Inner Mother Inner Father awakens your ability to know which part of yourself will protect and which needs protecting.
Self-holding and self-protecting are two of the eight self-parenting gestures you will work with in Inner Mother Inner Father.
Inner Mother Inner Father awakens the gestures of adult self-mothering and self-fathering. It provides a path to self-love, self-care, self-encouragement, self-direction for all aspects of your life. Inner Mother Inner Father brings to consciousness the 8 key gestures of mothering and fathering. You learn how to imagine, express, and evolve your self-parenting for the rest of your life.

Inner Mother Inner Father is
an intimate schooling in the wisdom arts of self-parenting.
No mother and no father can perfectly mother or perfectly father a child. Lots is undone, overdone, underdone. Little is just right.  And this imperfect parenting is what we use as our model for self-parenting our adult selves and it doesn't work any better now then it did then.
This course is not about your childhood.
It is not about bashing, defending, or praising your parents.
It is not a course about how to interact with your mother or father now.
It is not a course in how to parent children. (though it can help!)
It is not about healing your relationship with your mother or father (although wisdom brings compassion and forgiveness.)
Inner Mother Inner Father is a about you, the adult,
here and now!!
Inner Mother Inner Father provides archetypal wisdom and places it in creative potential for your use.  No matter what a moment brings, you will know how to experience it with calm authority and creative possibility.
It is not a happy pill, it is a life source of personal wisdom.
The Design of Inner Mother Inner Father
Each session offers a downloadable audio providing 30-90 minutes of rich wisdom, deep questions, warm encouragement. You will receive the accompanying slide presentation and valuable handouts and worksheets to support your work.
Session One
The Prerequisites for
Self-Parenting
SESSION ONE focuses on the stages of incarnation and offers a view toward understanding the what, how and why certain parts of our sense of self remain child-like and don't seem to mature in a healthy, free and powerful way.
We will also consider a creative way to distinguish the ideal of parenting, the person who parented us and the actual parenting we received. This will prepare us to release our self-prejudices and move to a new picture of self-parenting.
Session Two
Polarities & Possibilities
SESSION TWO focuses on clearing up and aligning the confusion between critical polarities in establishing our sense of self, organizing autobiographical memories, naming and embracing the orphaned parts of ourselves and defining the mature adult self.
Session Three
Letting Go of Childhood
SESSION THREE will look at the three developmental ways of relating needed for awakening and individualizing of the child's thinking, feeling and willing: imitation, obedience, and emulation.
We will look at ways to find freedom from these imbedded soul-shaping relational patterns of childhood and evolve them into conscious and appropriate adult development.
We will also look at the relationship of karma and destiny which will lead us to self-compassion and the purpose, meaning and significance of our early life challenges.
Session Four
The Four Great
Maternal Deeds
SESSION FOUR guides you to imagine your Inner Mother, not your internalized personal mother, but the inner parent that provides you with the four great maternal gestures: self-holding, self-handling, self-object presenting, self-reverie. These gestures nurture our inner life and bring a calm authority to our sense of self.
Session Five
The Four Great
Paternal Deeds
SESSION FIVE turns to the four great paternal deeds for self-confidence and self-expression. We look deeply and creatively into self-protecting, self-providing, self-directing, and self-naming. These gestures support our outer life and bring a creative possibility to our sense of self and success in the world.
Session Six
Illuminating the Dark Inner Parent
SESSION SIX will reveal and transform the dark parenting gestures behaviors that undermine our inner life and outer accomplishments. Self-parenting has a shadow that can sabotage. You will learn to recognize and transform the shadowy sabotaging inner parent.
Session Seven
Designing and Supporting Your
Inner Mother Inner Father Process
SESSION SEVEN gives creative suggestions for taking charge of unfolding and continuing process of self-parenting. Learn how to develop self-agency as you tell your stories and meet your needs from different perspectives.
Sessions Eight & Nine
The Mysteries of Adulthood
SESSIONS EIGHT & NINE bring new understanding to what it means to be an adult. Like the four maternal and paternal gestures, there are also four adult gestures.
 "Am I addicted to your classes?   I do know that your presence, through your classes, emails, and telephone consults keeps alive in me the striving toward an ideal, a soul consciousness, that easily becomes dimmed by the demands, conflicts and even the celebrations, of "life on the surface".  You keep re-minding us of a whole other plane of being and meaning.   For that, and for you, I am grateful." Marilyn Dixon, Maryland, USA
From the beginning of experiencing your work, I have been and continue to be, astounded by your ability to organize this spiritual content with inner process.

Andrea Martone, Durango, CO

.
Why Lynn?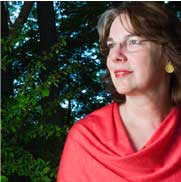 Lynn brings a wild compassion to the very personal dilemmas of self-awareness, self-expression, and self-becoming. She wisely guides her participants through the complex paradoxes of being human and being individual, being earthly and being spiritual, being ordinary and being extraordinary and inspires the self-imaginer in everyone. She has an amazing capacity to make the mysterious transparent as she lifts veils, resolves questions and embraces it all with humility and humor. Her work is original, surprising and on the mark -- straight to the heart.
Frequently Asked Questions...
What technical equipment, software & skills do I need? 
Equipment: Obviously, you need a computer and a browser (Chrome, Firefox, Internet Explorer, Safari). A mp3 player and some kind of earphones for listening to the audios when and where you choose is great, but not essential.  A printer for printing the materials and worksheets.
Software:  Many of the materials are in .pdf or .doc formats.  If you don't have adobe reader on your computer you can download it here. Adobe Reader.  For partnering you can use Skype or Facetime or your phone.
Skills: There is nothing tricky or demanding in the technology we will be using.  Inner Mother Inner Father is hosted on the Ruzuku Online Learning Platform and provides wonderful, friendly support for the rare glitch or forgotten password.
Are there scholarships?
If you have financial challenges, send Lynn an email about your situation and let her know what you are able to pay. Scholarships up to 50% are available as are extended payment plans.
Do you offer refunds or guarantees?
There are no refunds or guarantees as the entire content is yours from the moment you purchase the course and there is no way to return the course.
If you are deeply dissatisfied and have followed the guidelines for working with the material and completed the course, please contact Lynn.